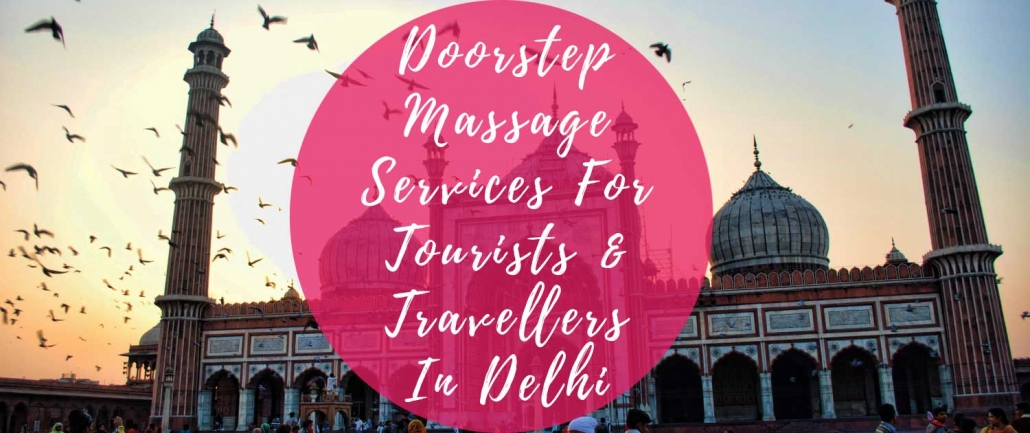 Delhi is counted as the most visited cities in India by any tourist or traveller, both Indian and foreigners. The main reason behind this is the attractive tourist places like Connaught place, Akshardham, Lotus Temple, etc. and historical monuments such as Red Fort and Qutub Minar. According to Wikipedia, Delhi has 28th rank in foreign tourist arrivals worldwide. In 2015, number of foreign tourist arrived in Delhi was 2,379,169. If we include Indians into this it will cross 50 lakhs. Delhi has different aspects that make people visit this place over and over again. Whenever the tourists are visiting the national capital, they witness something that persuades them to visit the place again and again. Whether it is the business opportunities, or the travel destinations or the food, Delhi has everything to keep people glued to it.
But, due to traveling all day and extreme weather conditions in Delhi, everyone feels tired after sometime. That's why tourists in Delhi always try find a way to relax and refresh themselves. So, if you are planning to visit Delhi, to help you relax and rejuvenate yourself, the presence of male to male full body massage in Delhi will be your best bet.
Top massage service providers in Delhi are giving personal massage services at Hotels and Guest Houses also. So, you can even enjoy the pleasure of the massage at your hotel, guest house or at your friends or colleagues residence. Royal Male Massage has some of the top massage packages to completely make you feel refreshed and relaxed. Here are a few massage options that you can try from Royal Male Massage at the capital.
Oil Massage
Top masseurs of Royal Male Massage use a wide variety of essential oils to give you the perfect relaxing pleasure. When you are asking them to give doorstep massage, they will bring their best essential oils which are a combination of jojoba, almond, avocado, grapeseed, olive and coconut. You can be rest assured that their massage techniques will completely help you relax and rejuvenate yourself.
Powder Massage
Well, most people do not prefer the sticky oily feeling on their body during the massage. Everyone has different preferences and therefore, Royal Male Massage has that ultimate solution in the form of powder massage. The powder massage will be there to soften and exfoliate your skin with the combination of mint, deodar, gooseberry, Mustard, Senna and horse gram powders. Those who are facing some medical conditions like arthritis and joint pains can benefit a lot from the powder massage that is given at Royal Male Massage. So, grab your comprehensive relaxing treatment for a funny joy ride with the male masseurs in Delhi.
Honey Massage
If you are feeling extremely tired and irritated from your business meetings and conferences, in the national capital, for uplifting your mood, you can bank on the honey massage. The honey massage uses specific honey variants that are rich in vitamins, minerals, anti-oxidants and amino acids. All of these combined will make you feel completely relaxed and rejuvenated. In some of the rare orders, you can also order the hallucogenic honey that is specially imported from Nepal for the treatment of your stress and anxiety. Royal Male Massage has specific packages that will completely make you relaxed and refreshed.
Hot Stone Massage
The hot stone massage is also another special addition in the list of services that you will get at Royal Male Massage. The masseurs will be placing preheated stones on specific pressure points of the body. As they are placing the stones on specific pressure points, they release the stress and anxiety. As a result, you will be feeling much more relaxed and comforted after the massage session.
Fully Body Relaxing Massage
The masseurs are also trained to give you a full body relaxing massage. You can call for the male to male massage services in Delhi from Royal Male Massage and they will be sending their best masseurs for the relaxation and refreshment you are planning for. So, make you plans as soon as possible if you are looking for the best massage service from Royal Male Massage.
How to book our doorstep massage service in Delhi
No matter in which area of Delhi you are staying, you can get our doorstep male to male body massage in Delhi within minutes. You just need to let us know your hotel or guest house address and we will send our best guy to give you an amazing massage. You can also choose your massage therapist according to you before booking the massage session.
So to avail our doorstep male to male body massage service in Delhi, you can directly call us on +919999873727, +917838970661. You can also use our WhatsApp number +919953066990 to talk with us. Our services are quite affordable and we have experienced masseurs only. Whenever you are planning to visit Delhi, try our massage service to get extreme relaxation and rejuvenation.
https://www.royalmalemassage.com/wp-content/uploads/2019/04/Doorstep-Massage-Services-For-Tourists-And-Travellers-In-Delhi.jpg
630
1500
Mihir
https://www.royalmalemassage.com/wp-content/uploads/2018/07/Royal-Male-Massage-Logo-300x140.png
Mihir
2019-04-13 07:01:35
2019-05-10 06:03:13
Doorstep Massage Services For Tourists And Travellers In Delhi