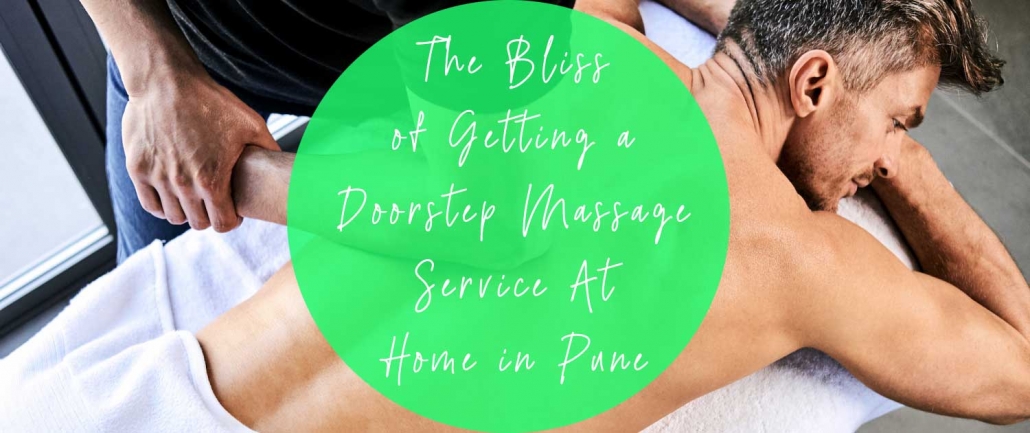 Pune, the cultural capital of Maharashtra, is one of the fastest growing cities in India and in Asia. It has a huge population which is increasing every year. The city is working day and night to maintain its reputation globally. Amidst of all, people are getting less or no time to take care of their health. So, in order to stay healthy, apart from eating healthy foods and exercising, they must utilize the benefits of getting a massage therapy for themselves. For such scenario, Royal Male Massage is happy to provide doorstep massage at home in Pune.
Well, we had our research before introducing our service. Pune is the second largest city in Maharashtra after Mumbai. Students from other areas of Maharashtra and other Indian States come to Pune to pursue education and build a career. The city has some of the best universities and colleges in Asia Pacific, and that's why it is also regarded as "the Oxford of East". It is also a major employer city of India with having headquarters of Hundreds of Multinational Companies. Most people in Pune are daily workers, whereas many other people are operating businesses and creating jobs for others. There are so many positive aspect of living in Pune, but there are some negatives too. There are so many, but in this blog we are talking only about some of the negative health aspects. Like:
Decreasing Immune Power
Blood Pressure Problems
Uneasiness and tiredness
Cardiovascular Problems
Early ageing problems
Mental weakness
There is a 90% of possibility that at least one of these above mentioned health problems will happen to you if you are living in Metropolitan city like Pune. However, you can reduce the possibility by taking extra care of yourself. Like eating health foods on time, doing meditation, exercises, running regularly, etc. apart from all these, you must indulge yourself in a massage therapy at least once a month.
Massage has amazing health benefits on your body, like:
It strengthens your body immune power, so there is lesser chance of you getting ill, fever, headaches, etc. It also increases the recovery power of your body if you any how got sick.
Due to extreme stress and tension your blood pressure could increase or decrease drastically. Massage helps your body retain a normal blood pressure and protects you from the negative effects.
If you are feeling like easily getting tired and always feeling uneasiness, massage can help your body to get rid of such situation.
Many people seem to have attaining early ageing at the age of 30 to 35. This also happens due to bad work life balance. Well, massage cannot make the work life balance good but at least it will protect you from ageing early. It can tone your muscles, provide inner glow and strengthens your bones and joints.
People in Metropolitan cities are living a life full of tension, which results in irritability, angriness and impatience. You can easily see white hairs in the age of 30. Getting a massage can help you stay fit mentally as well. It can also increase the mental sharpness.
Why should you opt for Doorstep Massage Service At Home in Pune?
The reason is the lifestyle of Pune. People in Pune have no time or very less time for themselves. Students are busy in getting good grades in college, preparing for a nice placement package in an MNC. Those who are working, have to complete the assigned and fulfill the desired target. Startups are also introduced daily in Pune. If you ask for money to someone, you may get it, but if you ask their time, you may get disappointed. Time is so valuable here which is only invested for professional and career growth. But what about your health, you cannot be as fit as today in next coming 20 years. But at least you can protect your body from getting old early.
We are proud that people are working so hardly and smartly to lead India towards progress. But progress of a country or a place is also considered as health of people living there. Unfortunately people of Pune are not in a healthy mark.
ALSO READ – Benefits of Getting Massage at Home
Getting a massage is also a time taking process and that's why Royal Male Massage came up with doorstep massage service where you don't have to travel to a spa. Rather, you will get the massage at your home which will save you some time and protect you from travelling hassles. The massage schedule and the massage location will be decided by you in doorstep massage. So if you are looking for massage in Pune, then reach us at +919953066990, +919999873727 to avail our doorstep male to male body massage service in Pune. We provide complete relaxation and rejuvenation to our customers. Some of the massage services that we provide are:
Powder Massage
Full Body Relaxing Massage
Body To Body Massage
Check our massage packages and pricing as well. Apart from indulging in massage you have to take care of some other things as well to live a happy and healthy life in Pune.
Follow these life rules to keep yourself healthy
You should eat healthy like fruits and green vegetables. Avoid fried and junk foods.
Do exercise or running for at least 30 minutes as day. You can also go to a gym for this.
You should take ample amount of sleep which should be at least 6 hours a day. Sleeping is very important for your body and mind.
Practice meditation and yoga. It will keep you calm and help you managing your stress.
Increasing weight and obesity is also a great problem, you should ignore this, get rid of overweight at any cost.
Avoid tobacco, cigarettes, and alcohol consumption. There three are alone enough to destroy your body and lead to deadly diseases. Keep distance from these.
Go for regular checkups of blood pressure, diabetes and cholesterol. Monitoring these things can protect you from getting into some serious medical issues later in life.
Thank you for reading.
https://www.royalmalemassage.com/wp-content/uploads/2019/04/The-Bliss-of-Getting-a-Doorstep-massage-at-home-in-Pune.jpg
630
1500
Mihir
https://www.royalmalemassage.com/wp-content/uploads/2018/07/Royal-Male-Massage-Logo-300x140.png
Mihir
2019-04-19 11:24:15
2019-05-10 06:46:51
The Bliss of Getting a Doorstep Massage Service At Home in Pune